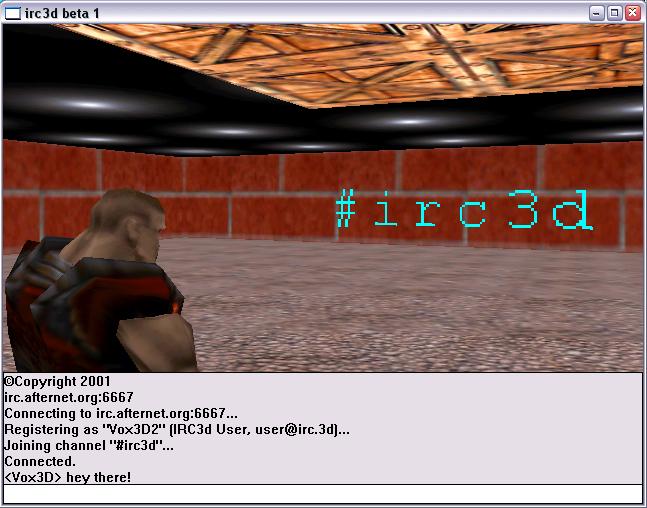 Internet Relay Chat in 3D: This client actually displays the IRC chatroom in 3D and you can walk around other chatters using this client in the same room.

OS: Windows NT/9x/2K/XP

Minimum Specs: IRC chatting experience recommended.

Status: Project undergoing development [making it more reliable, server independant, IRC RFC protocol compliant and user friendly].